7 Steps to the Seller's Concierge Program & an ALL TIME RECORD SALE!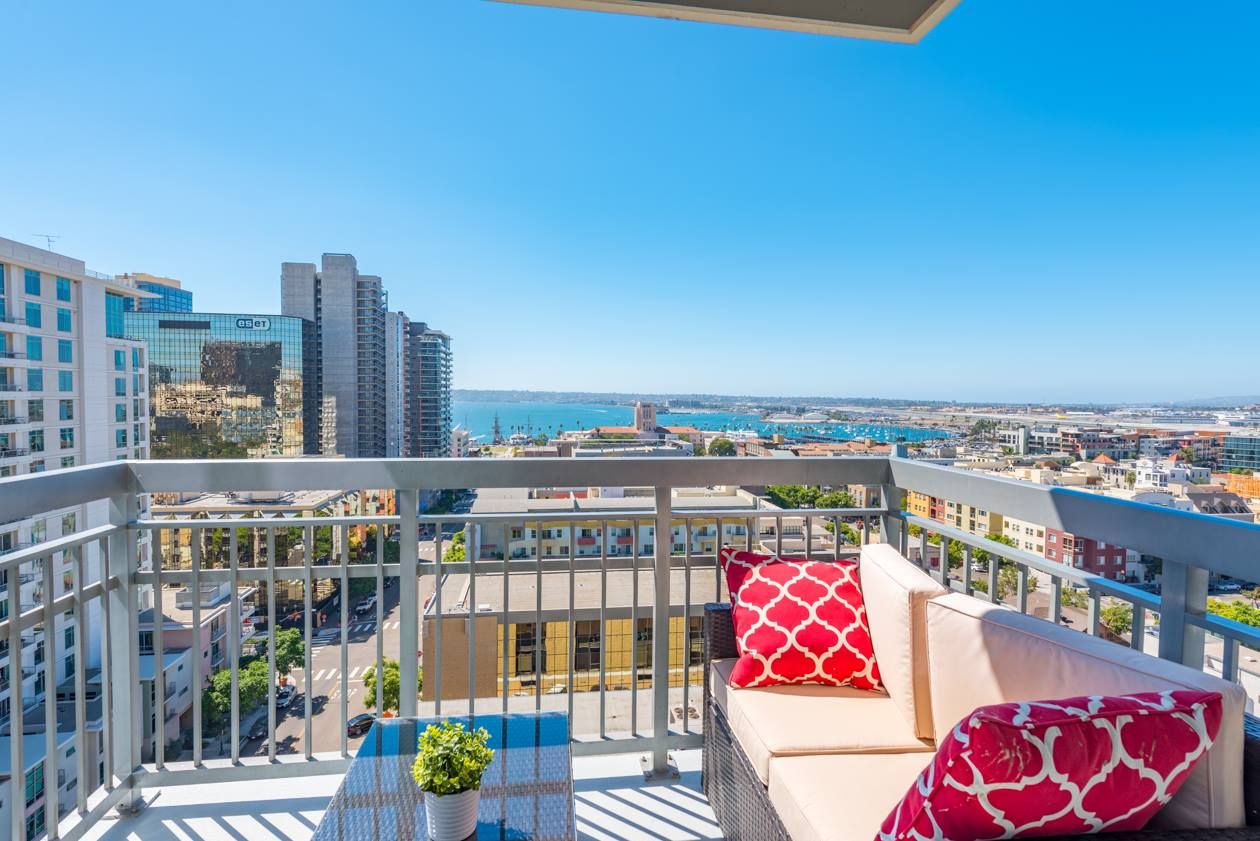 One of the toughest parts about selling your home is deciding to part with something so personal and meaningful to you. I know this can be an emotional decision which has lead me to create my "Seller's Concierge Program".
I focused on and utilized the 7 steps of this program in November 2016 when I facilitated the sale of a condo in the Little Italy neighborhood of Downtown San Diego. Implementing my program on this project helped me to achieve a record setting sale within the building as well as for myself.
7 steps of the Seller's Concierge Program
Ensure the highest sale possible for your clients
1. Vet & Analyze the ROI of implementing upgrades to the condo
I began by working with my seller to vet and analyze the ROI of implementing different upgrades to the condo. I reviewed and analyzed what upgrades would be most pertinent and eye catching to a potential buyer, but also not drain the bank for my seller.
2. Select materials and a color scheme that attract the right kind of buyer
Once we decided which upgrades would be most beneficial to the sale of the condo, I personally facilitated the selection of all materials as well as a color scheme that would attract the right kind of buyer for this urban condo.
3. Secure an appliance package with best ROI
I accomplished this by utilizing my large network of contractors, service companies, and material suppliers. I leveraged those contacts and connections to find the right materials at the absolute best price available.
4. Personally manage the workforce to ensure the work was being done correctly and in a timely manner.
This was a lot of time spent on the job site and at the condo, but this is something I believe to be invaluable added service to my clients.
5. Hire a professional stager to design and decorate the property
Once upgrades were completed, I hired a professional stager to design and decorate the condo so it reflected the hip, downtown area if its location.
6. Bring in a professional photographer & videographer
I also brought in a professional photographer/videographer and obtained professional photos of each room, the astonishing view, balcony, and surrounding areas.
A video of an entire walk-thru of the location was also done and permissions given to me. Photos and video combined to make extremely valuable pieces of marketing collateral that allowed me to share the property with potential buyers who may not be able to view the property in person.
7. Create a specific digital marketing plan
My team and I created a deliberate digital marketing plan so we could showcase the details and images of this location in order to reach a specific subset of interested buyers.
Results of these 7 steps:
As a result of our intense marketing coupled with my Seller's Concierge Program, I generated 6 offers within 5 days of having the condo on the market. What's more, I sold the home for an all-time record of price per square foot within the building.
Contact me if you are thinking about selling your home in 2017. I can walk you through all the necessary steps and can guarantee you'll be comfortable the entire way.